Description
Blood Flow Optimizer™ is the most comprehensive formula because it may help:
Plaque Buildup
Strengthening the walls of the arteries and blood vessels.
Inhibit future buildup of plaque and calcium..
Healthy blood flow to the heart, brain & muscles.
Healthy circulation to hands, feet & penis.
Vascular & endothelial health.
Healthy clotting process & platelet function.
After doing additional research, I discovered that blood flow problems are typically caused by the negative changes in hormones due to AGING.*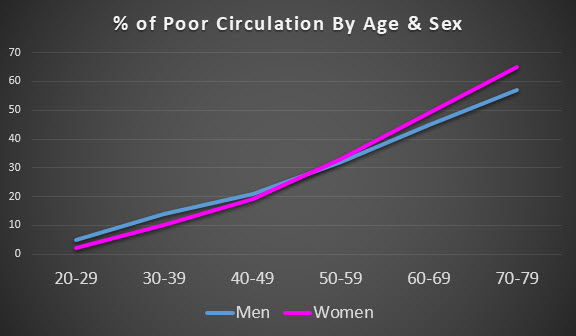 And this makes sense when you think about it…This is why young people rarely have circulation problems and they don't have healthy lifestyles (eating junk, drinking bad stuff, etc. Yet, when women hit menopause, all of a sudden they have cold hands & feet, hair loss, etc. And as men get older ("andropause"), the worst their blood flow and sexual performance. It keeps coming down to aging and the negative changes in hormones!*
Suggested Use:
As a dietary supplement, take 1-2 capsules twice daily with 1 glass of water before a meal.