Description
Blood Sugar Optimizer is an all natural "capsule" that contains organic herbs, vitamins, minerals and amino acids – which when used in the correct dosage and "synergy", may help support blood sugar health.
One major benefit compared to other products is that Blood Sugar Optimizer™ is similar to having 6 products in one – thus saving you money. It's a complete formula.
It may not be your fault. Unfortunately, there are many factors that can cause unbalanced sugar levels:
as we get older (due to negative changes in hormones)

*

during times of extra stress (physical and/or emotional)

*

due to genetics (a major factor in sugar metabolism)

*

incorrect diet (wrong foods and/or macro-nutrients)

*

improper exercise plan (too much or little or wrong kind)

*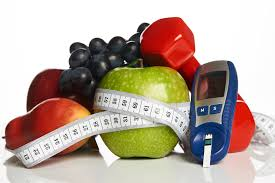 Suggested Use:
As a dietary supplement, take one or two (1 or 2) capsules with a big glass of water before (preferably 10-15 minutes before) carbohydrate or sugar containing meals/drinks, or as recommended by a healthcare practitioner.
For best results, use continuously for a minimum for 8 weeks, so your body can have time to naturally normalize and optimize your sugar levels before you do your next blood tests.
If the desired results aren't achieved after 10-12 weeks, increase the dose. Maximum daily dose is 8 pills.
The higher the carbohydrate and/or sugar calories in a meal, the higher the dose for maximum effects.