Breast Success
$19.95 – $29.95
Fuller, curvier breasts can be Yours in as little as 60 days with Breast Success™!
No Surgery Required..No Pain..No Doctor Visits..
 The all-natural breast enhancement gradually helps augments the size and shape of your breasts using a formula that promotes a healthy transformation. With Breast Success™ breast enhancement, adding inches to your bust is now a less expensive alternative to costly surgery. See beautiful results with Breast Success™ in as little as few weeks. Breast Success™ offers a non-surgical solution to attaining fuller, firmer breasts with the help of a balanced combination of safe, all-natural ingredients.
Breast Success™ does not increase your overall body weight, or cause you to gain additional weight associated with a lot of herbal formulas on the market.
Breast Success™ enhancement pills were designed and formulated by a physician to offer "another choice" to those seeking to enhance their natural beauty with breast enlargement and firming.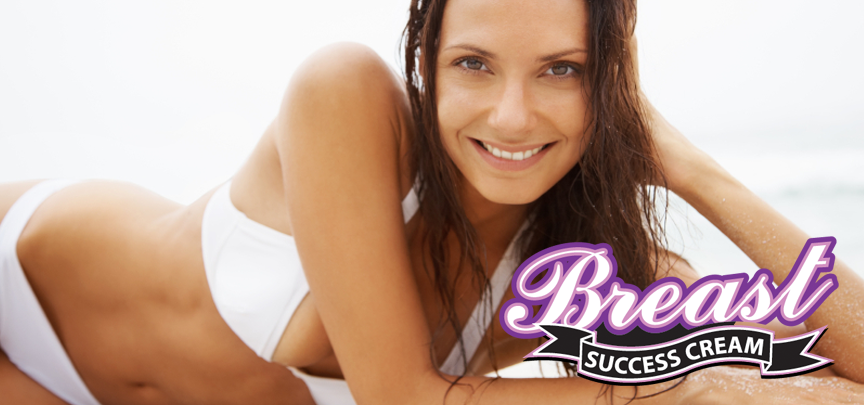 Breast Success™ contains selected natural herbs that have natural estrogenic properties from plant sources called "phytoestrogens". These natural estrogenic compounds help to promote the growth of healthy breast tissue, along with Breast Success Cream™ which also contains ingredients like Volufiline that help to add volume to the breasts and make them bigger, firmer and beautiful. The phyto-nutrients contained in Breast Success™ have many additional health benefits such as calming of hormonal swings associated with PMS and menopause. Breast Success™ introduces our exclusive formulas that is the perfect marriage of traditional herbal remedies and the latest advances in modern science.
Everyone Will Notice But NoBody Will Guess Your Secret!
Friends and family might wonder how you did it. But what REALLY makes you smile is your secret knowledge that you got these results naturally, without surgery!
Breast Success Capsules™ Ingredients:
Breast Success is a natural breast product that contains herbs. It contains special herbs for breast development and enhancement. With the blend of quality and handpicked herbs, Breast Success is a sought after firming product for the women with small, underdeveloped, sagging and drooping breasts.
The core ingredients of Breast Success™ are listed below:
Fenugreek Seed Extract


Fenugreek is a unique herb rich in phyto-estrogens. Fenugreek aids in hormonal production, and facilitates the development of the mammary glands which 'feed' on estrogens. Trigonelline, a chemical found in Fenugreek, has been in testing as a potential treatment for cancer as well.

Saw Palmetto Berry


Saw Palmetto is a small palm tree with large leaves and large deep red-black berries. Saw Palmetto berries contain an oil with a variety of physosterols. Studies have shown Saw Palmetto to successfully reverse atrophy of the mammary gland.

Fennel Seed


Fennel has long been praised for its abundance of flavonoids. These compounds exert mild estrogenic effects and are completely harmless and non-toxic.

L-Tyrosine


A naturally occurring amino acid, Tyrosine plays an important role in the functioning of the adrenal, pituitary, and thyroid glands, which control hormone production. Some studies suggest that Tyrosine may also stimulate the production of growth hormone, which helps build muscle and reduce body fat.

Mexican Wild Yam Root


Commonly used as a treatment for osteoporosis, Mexican Wild Yam is a excellent source of Beta-Carotene and diosgenin, which are powerful Phytochemicals aiding in optimal breast development.

Pacific Kelp


Kelp is an excellent source of minerals from the sea, including iodine, which is essential for proper thyroid function. Cultural studies relating to the result of diet including kelp have determined a link to a lower breast cancer rate, and a healthier hormonal balance.

Damiana Leaf


Damiana is a small shrub high in phytochemicals such as alpha-pinene, beta-carotene, beta-pinene and beta-sisterol. Damiana is primarily used for treating female hormone imbalances.

Dong Quai Root


For centuries, this Asian root has been used to treat menopausal symptoms such as hot flashes and cramps. Dong Quai has been shown to assist the body in efficiently using hormones.

Mother's Wort Herb


Mother's Wort is native to many parts of Europe on river banks and under hedges. Mother's Wort contains, Leonurine which is a uterine stimulant.

Black Cohosh Root Extract


Numerous studies have been conducted to show the medical benefits of Black Cohosh. Studies suggest that Black Cohosh is similar to the drugs used in hormone replacement therapy.

Oat Grass


Oat Grass (Avena Sativa) is rich in saponins, flavonoids, minerals, and alkaloids necessary for a healthy hormonal system.

Blessed Thistle Herb


Blessed Thistle has long been used around the world as a hormonal balancing agent in women.

Hops Flower


Hops flower is a shrub rich in flavonoids, whose action in regulating the hormonal production facilitates development of the mammary