Description
PhytoLife Balance the simplest way to ensure you are getting all the vegan-sourced essentials you need for your plant-based lifestyle.
Choosing a plant-based diet is one of the best things you can do for your health and the environment. But even though plant foods are incredibly rich in most vitamins and minerals, there are still a few things you may be missing. PhytoLife Balance focuses on 10 vital nutrients that can be difficult to get from plants alone.
MIND THE GAPS
PhytoLife Balance provides everything you need and nothing you don't. It helps you fill in any gaps by complementing your plant-based diet with 10 critical nutrients that are not plentiful in most plant foods.*
PREMIUM INGREDIENTS
What you put into your body matters. PhytoLife Balance contains easy-to-absorb, vegan sources of essential nutrients—including Vitashine vitamin D3™, methylated vitamin B12, vitamin K2, iodine, chelated minerals, and omega-3s (DHA and EPA) from algae to support heart health, energy levels, and immune health.*
VEGAN. GLUTEN-FREE. ARTIFICIAL DYE-FREE.
PhytoLife Balance doesn't contain any artificial dyes and is certified gluten-free and vegan.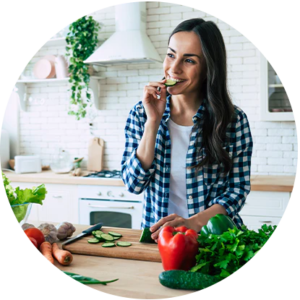 THE MAJOR FOUR … AND MORE
PhytoLife Balance fills in the four key nutrients that are most likely to get missed in a plant-based diet: vitamins B12, K2, and D3, plus omega-3 in its DHA and EPA forms. It also supplies vitally important minerals that can be hard to absorb or get enough of from plant foods alone — including calcium, iodine, iron, magnesium, and zinc, to round out the support.
Vitamin K2
Did you know? Vitamin K comes in two different forms, K1 and K2, and they have different benefits. K1 is readily available in leafy greens and other vegetables, but K2 is hard to get from plants. Some vegan support supplements fail to include this key nutrient, but PhytoLife Balance has you covered.
Vitamin B12
B12 is one of the most important nutrients that can go missing from plant-based diets. It's necessary for brain and nerve health, metabolism, DNA synthesis, and other functions.* PhytoLife Balance delivers two different forms of B12 for better coverage.
Vitamin D3
Some multivitamins only contain the D2 form of Vitamin D. The superior D3 form is more effective at raising and maintaining healthy vitamin D levels*, and it doesn't naturally occur in most plant foods. PhytoLife Balance brings you a fully vegan form of D3 derived from lichen.
Omega-3s
Although nuts and seeds are plant-based sources of omega-3, they contain the ALA form. PhytoLife Balance gives you the two forms your body needs most, DHA and EPA, which are more likely to be missing in a plant-based diet.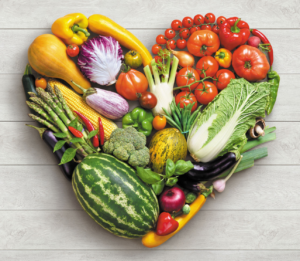 Suggested Use:
Take one tablet and one capsule per day with food.
Vegan. Gluten-Free. Artificial Dye-Free.