Sale! Pantothen (120 tablets)
$49.97 USD
Out of stock
Description
Pantothen works by attacking the problem of acne at the source. It's not really that complicated. In fact, it's a sensible, natural process.
Pantothen is a high performance, natural solution to the problem of your acne. This powerful formula helps gives your skin what it needs to restore and clear itself – naturally.
By regulating the amount of oil your body can clear from your skin, you can give your body what it needs to helps fight acne, and prevent it before it even forms. This product has already delivered exceptional results for countless customers.
But first, it's important to know what causes acne: Your skin needs to have a certain amount of oil in it to remain healthy. But, sometimes your body can produce too much oil. Acne is the result of too much oil in your skin.
When that happens, it builds up in your pores. This blocks your pores from performing their natural functions, which leads to infection; zits are a way to try to release the oil and return normal pore function.
The other are topical creams and ointments, which are topical antibiotics applied to the affected areas to kill the infection. Again, this can work, but will over-dry your skin. Plus, the human body can become resistant to antibiotics.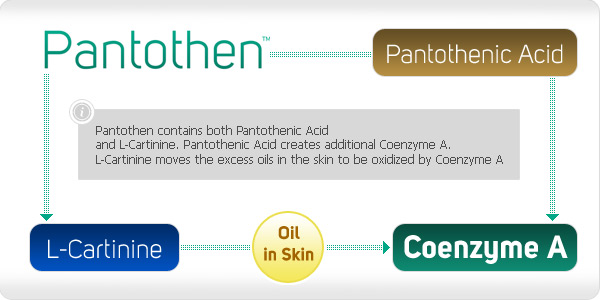 Simply take our pills four times a day with a glass of water. It should be taken in the morning, noon, afternoon and night.
This varies widely between each individual. For some people pantothen is enough to help completely clear acne.