Dermastem (30 ml)
$149.95
Reduction of fine lines & wrinkles
Tone evening and spot reduction
Brightening and lightening
Firming, elasticizing & moisturizing
Enhances skin stem cell activity
DermaStem Renewal Serum is a breakthrough serum that revitalizes the appearance of the skin, restoring and maintaining its youthful vibrance. DermaStem Renewal Serum's all-natural ingredients provide support for the skin's own natural process of renewal.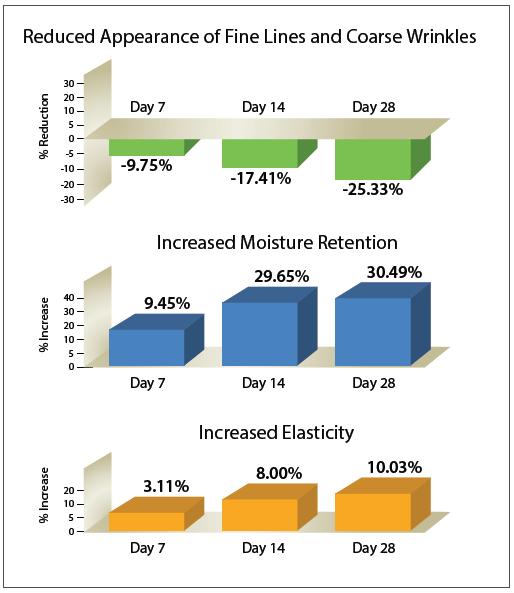 DermaStem Renewal Serum contains absolutely nothing artificial. It is an emulsion of dozens of ingredients gathered from around the world that work individually and in concert to support the skin's natural regeneration process, while also fighting the effects of oxidative stress and other harmful internal and external triggers that cause premature aging of the skin. SoniPureTMsound-wave purifying technology, as well as cold processing, preserve the very fabric of each plant for unprecedented effect.
Suggested Use:
Place 1 to 2 pumps onto fingers, apply and smooth around face, starting with delicate areas. Use morning and night on a clean, slightly damp face.
One DermaStem Renewal Serum pump container will last 2 months, using 2 pumps of the product 2 times a day.
Refrigeration is suggested to preserve the delicate bioactive properties of this serum.
Ingredients:
All Natural Ingredients (Common Name):
Berry juices reconstituted in high vibration EnkiTM Water (Maqui berry, Pomegranate, Wild bilberry,Wild ligonberry, Blackcurrant, Aronia, Wild blueberry, Concorde grape, Sour cherry, Wild elderberry, Wild cranberry, Red raspberry, Black raspberry), Black mamaku juice, Aloe vera juice, Safflower oil, Olive oil extract, Nilotica butter, Cocoa butter, Coconut oil, RejuvHyalTM, Chilean soapnut, Honeysuckle, Mekabu (fucoidan), Rosa mosqueta,
AFA microalgae, Bitter orange extract, Aspen bark extract, Lactobacillus ferment, Vanilla, Cacao, Bentonite clay, Old Man's weed, Soy lecithin, Vitamin E (Sunflower), Soy Isoflavones, Amla, Green tea extract, Olive extract (Hydroxytyrosol), Guar, Moringa,
Sangre de drago, Samambaia, Cytokines, Jasmine oil, Sweet orange oil, Bulgarian rose oil, Tangerine oil, Ylang-ylang oil.