Bio-Gro (60 Servings) Choose Flavor
$39.95
A new, patent-pending category defining sports supplement
Contains exclusive

Bio-Pro

Bio-Active Peptides
Signals and accelerates protein synthesis to help you gain muscle, faster ∆

Bio-Gro is a true "game-changer" from iSatori-the first to introduce a new breed of designer supplementation called Bio-Active Peptides™.
Unlike anything you've seen before, because until today, this newly developed product category-called Bio-Active Peptides (or BAP's for short)-has never existed in sports nutrition. It's an entirely new category, for building muscle.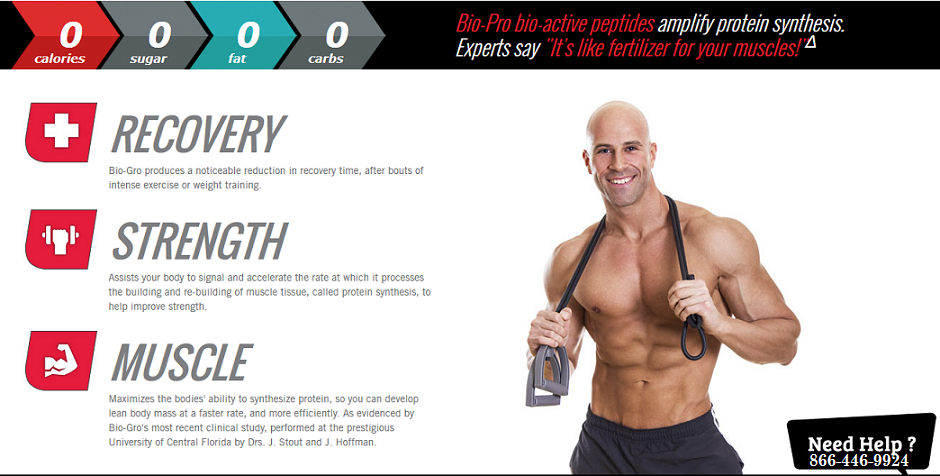 Directions For Bio-Gro: As a dietary supplement, mix 2 to 3 servings of Bio-Gro™ twice daily in 6 to 9 oz of cold liquid, or mix in soft food (yogurt, oatmeal, protein shake, etc). Bio-Gro can be taken anytime with or without food.