Description
When combined with a healthier diet and more physical activity, FenFast 375 diet pills can help dieters to take the steps toward dramatically reducing their weight and excess body fat while promoting a much more healthy lifestyle.*
The FenFast 375 formula contains ingredients that can aid in fat burning, resulting in more fat and calorie burned, even when you are at rest. Furthermore, FENFAST 375 ingredients help to shrink the appetite, and when combined with a healthy and nutritious diet you will consume less food and considerably slash daily caloric intake.
The formulation for FENFAST diet pills also includes ingredients that help to boost energy levels. This helps to provide the energy needed to complete daily exercises, as well as the motivation to keep going and know that even though it may take several weeks or months, you're getting there, and you're committed to losing weight better than ever before.
FENFAST 375 is manufactured in the United States with only the highest quality standards and ingredients. These ingredients have been shown to promote weight management benefits, include: L-Phenylalanine, Caffeine Anhydrous (1,3,7 Trimethylxanthine), L-Theanine and Hordenine HCl.
In this way, FENFAST 375 can supercharge your healthy lifestyle strategy. You can build better habits for your nutrition, fitness, sleep, stress reduction and other wellness factors. When combined with the use of these best diet pills, you'll have every advantage for pursuing your goals.
They contain 100% clinically-studied ingredients in a formula developed to support dieters in achieving their weight management goals.*
The ingredients that have been combined in the FENFAST formula work in a number of different ways. The ingredients have been shown to combat fatigue, support your ability to overcome struggles commonly faced when dieting, and promote better acuity, so you can stay focused on reaching those goals.
Promoting increased energy is a primary part of how FENFAST works. It is this process that allows the body to experience a much greater activity level as well as a boosted focus, which can in turn help to promote a heightened metabolic rate. These are all very important for reaching a healthier weight because they allow the dieter to be able to participate in a healthy eating plan without suffering from the severe drop in energy levels that are often associated with eating less or reducing calories.
Benefits of FenFast 375 ingredients have been shown to include (but aren't limited to) the following :
Promoting more healthful eating habits – Among the most important factors to weight loss is diet. No matter what, even the best diet pills and most effective weight loss strategy will require some change. This doesn't mean that you need to give up all your favorite foods. However, you will need to place a greater focus on your nutrition and calorie intake.
Gaining metabolism enhancers –  FENFAST 375 is among the best diet pills because of its premier formula. After all, a slow metabolism can hurt the results of even the best weight loss strategy. These tablets can support you in your efforts. They content some of the top known thermogenic ingredients.
Supercharging energy levels –FENFAST 375  contains ingredients shown to boost energy, focus and concentration! The best diet pills will often place a high importance on energy levels. The reason is simple. When you're energized, you're more likely to be motivated. If you're not fighting fatigue, you'll be more likely to power through a workout.
When you increase exercise on a daily basis to build strength and endurance, the metabolic rate changes over time to break down food for fuel at a faster rate. This increased metabolic rate primes the body for faster fat and calorie burning. When combined with regular cardio workouts and a strength training routine, FENFAST 375 can help you maximize fat loss.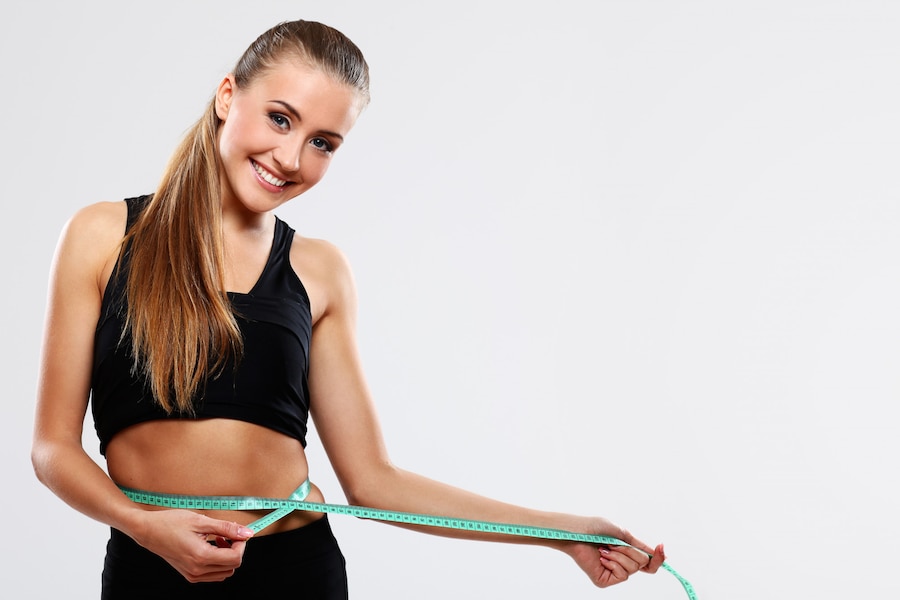 Suggested Use:
As a dietary supplement, take up to two (2) tablets of FENFAST 375 with 8oz of water 2 times daily, approximately 30 minutes before meals. This product is intended to be used along with a calorie-reduced diet and regular exercise program. Do not take within 5 hours of sleep.