APEX-TX5 (120 tablets) FREE Shipping!
Metabolic Support Formula
Thermogenic Ingredients
Intensify Energy & Burn
Description
APEX-TX5 tablets are manufactured in the United States and contain a combination of top quality, premium grade ingredients. The ingredients are formed into white, blue, and red speck tablets that are easy to recognize and to swallow.
APEX-TX5 has already made it possible for THOUSANDS of dieters to reach their healthy weight goals. It's no wonder our customers have been leaving rave reviews about how thrilled they are with their successes!
The weight management benefits associated with the APEX-TX5 formula have made it an optimal choice for most adults, regardless of age, size, or body shape. Even the most sluggish metabolism and stubborn fat can't stand up against what happens when you consistently stick to a healthy eating strategy and exercise program. With this tablet, you'll gain support to help you maintain that commitment.
The ingredients in this formula  include: Acetyl-L-Carnitine HCl, Caffeine, Beta-Phenylethylamine HCl, L-Tyrosine and Theobromine.
Each of the ingredients in APEX-TX5 complements the next, enhancing every benefit and offering the MAXIMUM in METABOLIC SUPPORT & ENERGY BOOSTING.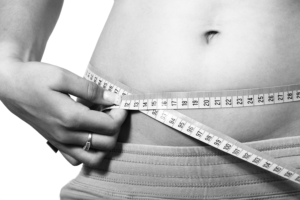 APEX-TX5 INGREDIENT BENEFITS INCLUDE:
AMPLIFIED WORKOUT PERFORMANCE* – Have you ever had that feeling the weight simply won't come off no matter how hard you try? It's not just you. This is one of the leading struggles faced by dieters and it can be the result of a slowed metabolism. APEX-TX5 ingredients have been found to help you power your way to a supercharged metabolic rate. When you make a solid and continuous effort to increase your workout endurance and performance, you'll be rewarded for your effort with transformation.
INTENSIFIED THERMOGENESIS* – One of the most powerful and beneficial ingredients in APEX-TX5 is its thermogenic intensifiers. These ingredients work together to propel your body's ability to utilize energy. The results can be AMAZING. With the energy you gain from ingredients in this tablet, you'll be more inclined to exercise every day. Exercising frequently increases energy for your busy and active lifestyle while also increasing the rate at which your body burns through the calories you eat.
ENHANCED FOCUS to SUPPORT MINDFUL EATING* – Among the most challenging elements of dieting can be the effort to reduce your daily calorie intake while preventing mindless eating from reversing your hard work. Not paying enough attention to portion size and calories consumed every day leads to stagnancy in terms of progressing toward your goals. With the focus enhancement offered by ingredients in this tablet, you can keep yourself attuned to eating a healthy diet with a mindful eating strategy. When you stick to a calorie appropriate diet in addition to your regular exercise routine, progression will follow.
INCREASED ENERGY LEVELS* – The energy boosting benefits of the APEX-TX5 formula will make that fatigued, exhausted, or dragging feeling a thing of the past. Instead, you'll be ENERGIZED, ALERT, AND FOCUSED. This won't just help you to feel amazing and blast through your day like it's nobody's business, but it will also help you to have the drive and motivation that you need to keep up with a fitness appropriate, active lifestyle that is a vital component to lasting and healthy weight management.
Directions: Take two tablets of APEX-TX5 twice daily with food. This product is intended to be used along with a calorie-reduced diet and regular exercise program. Do not take within 5 hours of sleep.